News and Press
Sampling of Spark-Y in the news:
NPR Food for Thought: How Hydroponic School Gardens Can Cultivate Food Justice, Year-Round
Robin Lloyd, July 2019
"And Spark-Y — a Minneapolis-based nonprofit focused on sustainability and youth entrepreneurship — has built about 30 large-scale aquaponic systems, as well as 100 smaller such systems, in Twin City schools."
Link to article here.
Minneapolis/St.Paul Business Journal: How Spark-Y teaches sustainability and entrepreneurship to Twin Cities youth
Taryn Phaneuf, June 2019
"Spark-Y's approach to learning engages and empowers students, who don't just learn how something like aquaponics works – they build an aquaponics system, grow microgreens, and sell them to local co-ops, restaurants, and community members."
Link to article here.
Minneapolis Mayor visits Spark-Y Open House at New Casket Arts Building
August 2018
"Zach [Robinson] and Spark-Y are a grenade for good." -Jacob Frey, Minneapolis. Mayor.
Mayor Frey's full address video here
Make It Minnesota: Vol. 2 No. 1 "Spark-Y: Youth Action Labs" Feature
written by Matt Frank, images by Amanda Reuter, February 2017
"Spark-Y is an amazing organization that has begun to alter the state of youth education for the better. Their innovative use of urban agriculture practices as tools for experiential, participatory learning is an incredibly inspiring endeavour."
Read the full feature online here
Mayor of Minneapolis declares Spark-Y day
January, 2017
"Now therefore, I, Betsy Hodges, Mayor of the city of Minneapolis, do hereby proclaim, Friday, January 13th, 2017 to be NORTHEAST MIDDLE/SPARK-Y SUSTAINABILITY DAY IN MINNEAPOLIS."
Northeaster: "Shark Tank at NE Middle School"
Liz Jensen and Margo Ashmore, January 2017
"Mazac's team worked with seventh graders and their science teachers at NEMS. The problem? Food deserts; parts of the country without fresh fruit, vegetables, and other healthful whole foods available within one mile in urban areas, due to a lack of grocery stores, farmers' markets, and healthy food providers. The proposed solution? Aquaponics."
Read full article online, here
Southwest Journal: "Setting the standard for green schools"
Zoe Peterson, September 2016
"With Spark-Y classes, students are actively engaging, learning and building the green campus," Biros said. "This makes our education applicable in the world, and, I'll be honest, it makes our education really fun and engaging. So, also, Edison is leading the way in education."
Read the full article online, here
Northeaster: "Timber-frame shelter taking shape"
Article and images by Mark Peterson, August 2016
"People visiting Beltrami Park on a recent Saturday were treated to a larger-scale "barn-raising" as volunteers erected a 40-foot-high gable-end walls on a shady spot near the park building."
Read the full article online, here
5 ABC News: "Picnic Shelter Built in Minneapolis by Community Members
Nate Leding, August 2016
"People in Minneapolis came together to build a 26-foot picnic shelter Saturday made out of ancient timber framing."
Watch the video online, here
WCCO Live at the Minnesota State Fair
August, 2016
Spark-Y Operations Director, Sam Menzies, is interviewed by WCCOTV for the Agriculture / Horticulture Common Table exhibit.
View the full interview here
Foodservice News "Urban Ag Lab Gives Chefs More Flavor Options"
Nancy Weingartner, June 2016
"Minneapolis-based Spark-Y is more than just a vertical hydroponic garden in a 1,700-square-foot office building. The 501(c)(3) organization is training Twin Cities youth to be leaders while enjoying a hands-on version of science and supplying schools with student-grown produce—all while solving ecological challenges, such as saving water and agricultural land. But what has attracted local chefs is the flavor-intense produce."
Blue Water Grant Award
June 2016
"Minneapolis-based Spark-Y received a $100,000 leadership grant to help provide sustainable education for youth through local Twin Cities high schools and partner organizations.
These programs leave room for students to voice their opinions, take initiative, and to envision solutions to today's challenges. Spark-Y programming addresses environmental destruction and depletion of natural resources, food insecurity, poor public health, education gaps and economic inequality."
Kare11, Grow with KARE: Spark-Y Aquaponics
March 2016
" 'In the past, we've been seen as the bad school, the dumping ground for people who are unwanted. But what we are really trying to work with this program and programs like it is to get back our reputation. To get back the fact that we're not all delinquents. We're trying to make a difference in the world too,' he says. You are, Kelly!"
From the Ground Up North: Spark-Y Youth Action Labs
Matt Frank, February 2016
"Spark-Y is an amazing organization that has begun to alter the state of youth education in the Twin Cities for the better. Their innovative use of urban agriculture practices as tools for experiential, participatory learning is an incredibly inspiring endeavor. Here's to more engaged, environmentally and socially conscious Twin Cities youth!"
Northeaster: "Spark-Y will grow fish and greens sustainably"
Tim Budig, February 2016

"Connor Arneson enjoys the hands-on style of education in learning about sustainability and that its application could lead to future job opportunities. He's one of more than three dozen students who are or have been involved in Spark-Y since its inception at the high school."
Star Tribune: "Tilapia raised in basement help fuel south Minneapolis eatery"
Eric Roper, March 2015
"The underground aquaponics system, a collaboration with the nonprofit organization Spark­Y, is a first for a restaurant in Minnesota, said Paula Phelps, aquaculture and fish health consultant at the Department of Natural Resources. The DNR oversees the restaurant's aquaculture license."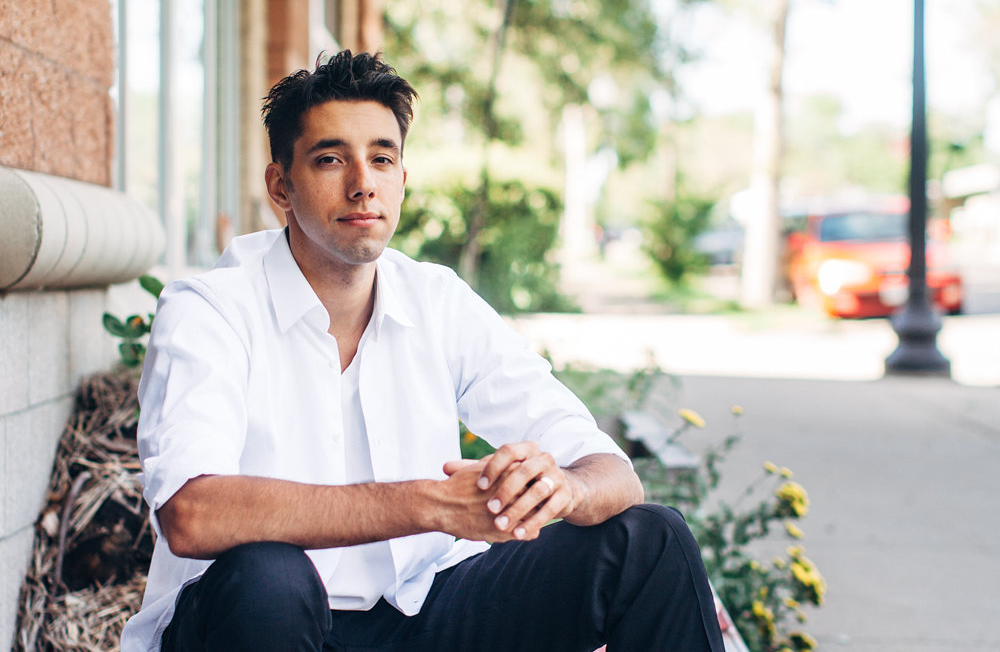 Images by Sean O'Brien courtesy of Tootie and Dotes.
Tootie and Dotes: "Action Educator Story, Spark-Y: Youth Action Labs"
June 2014

"I don't have hope for the future. I have faith and knowing for the future....
Seeing all these kids click when you're in the classroom and you say what is the strongest material pound for pound on this earth and they say "diamonds", "rocks" "steel" and steel is the strongest material that man makes and they make it in a huge oven at thousands and thousands of degrees, but nope the strongest pound for pound material is spider silk made at body temperature from a bacterial and fungal reaction so now scientists study that and say we're going to make bridges out of that. You tell a young man or a young woman that and it clicks – that "oooh" that right there is faith for the future. Our youth are our future, literally, figuratively; anyway you want to cut it."