The following post was written by Michelle Chmura, Spark-Y Education Facilitator, on her experience at the CONvergence Convention.
Spark-Y had the opportunity this year to participate in CONvergence, a four day geek-a-thon where fans of all kind come together to share their passions. With just three workshops for the weekend, over 150 people stepped through to learn about vermicomposting, mycology and Ohm's law. Each workshop included take home goodies, home instructions and an interactive lesson.
With vermicomposting, we spoke about our humble friend, the red wiggler worm, and how Mark Watney's (from Andy Weir's The Martian) version of composting doesn't fit the bill with what we do on Earth. Each of the visitors for this panel left with a few worms and the knowledge to start and maintain their own vermicomposting bin.
Spark-Y's mini mycology lesson "Preparing for the Fungal Invasion" was a riot with guests, where Dylan lead them through the importance of keeping a clean space for growing fungi, and a lesson about the fungal family. From athlete's foot to shitake mushrooms, all fungi play an important role in our lives (even though some are tastier than others).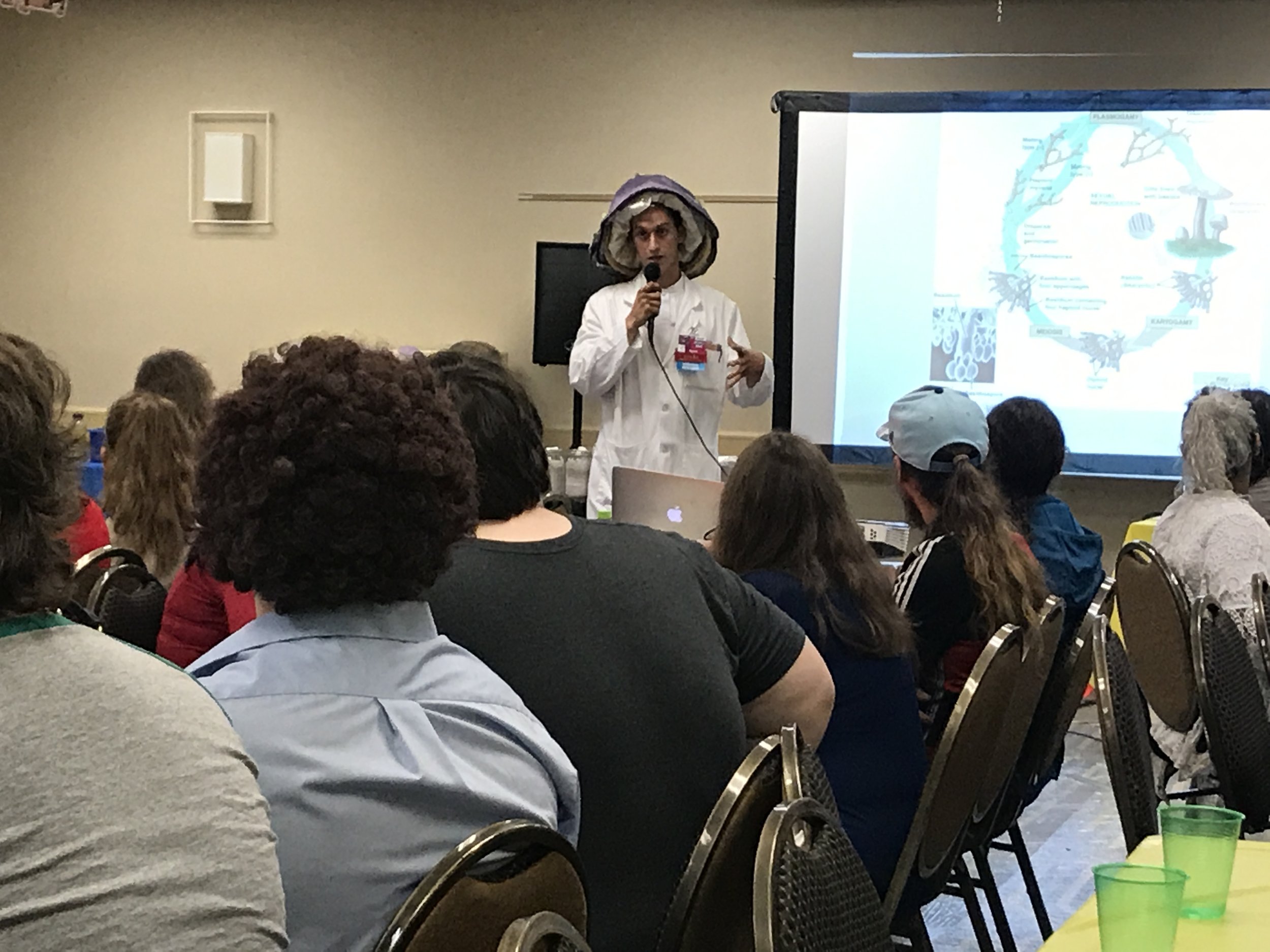 Our last workshop at the end of the CON was about Ohm's law. Visitors build a simple circuit with a color changing LED and showed their creativity by building origami creatures. While we provided instructions to build a rocket ship, many people incorporated the simple circuit in cranes, flowers and even dragons! It was amazing to see the creativity that everyone brought to this panel.
If you didn't catch us at CONvergence among the many other amazing panels going on (or you couldn't get enough of us), Spark-Y offers full blown workshops that you can sign up for!
Upcoming events and workshops:
More details and information on the Urban Agriculture Lab and upcoming workshops can be found right here.